Aluminum Alloy Motorcylce Hug
by Phillip Devine Dridge
(Alaska)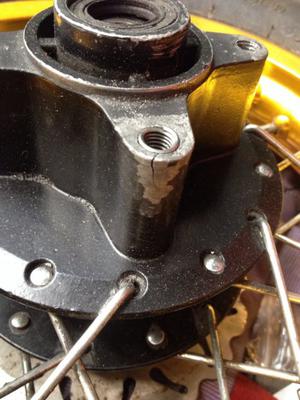 Cracked Hug
Hi. I need to repair the cracked hole. There is also half a stud (steel) still stuck in there, and I'm now looking at removing the helicoil and grinding out the stud, but can you give me any suggestions on what grade of wire I will need to re-weld and rebuild the area, before drilling a new hole?


It's an aluminum alloy hug from a motorcycle (pit bike) I have no idea what grade of metal it is? And struggling to find out? Any suggestions?
It's probably from China and no more than 5 years old. And it holds the rear chain sprocket on.