Welding Tips And Projects Blog
Be sure you sign up for our RSS feed.
Just click on "that orange button" or any of the other buttons that suit you to subscribe (bottom of the left navigation bar), or click either the Google, MSN, or Yahoo buttons depending on which one you use for your email.
See the blog entries below for the latest and greatest entries...
Jan 26, 2017
Weld Table With Vice and Bender!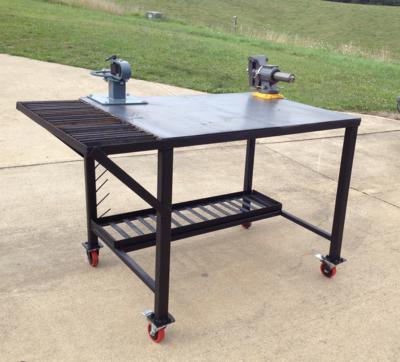 I needed a welding table to start doing some projects, so after looking at several different designs and plans, I decided on this type of table. I added