5 Extreme Welding Projects to Inspire Your Creativity!
When most people think of welding, they think of the industrial skills taught in trade schools and through apprenticeships. 

While most welding skills are used for the purpose of building or fixing car frames, ships, heavy equipment, and more, there are many people who have found their welding skills best put to use in artwork. 

Some even create some rather extreme welding projects that astound the imagination. From small to large, from usable to stationary, there are some unique welding art projects in the world today and here we feature just 5 of them. You won't believe what some welders are able to create with their honed welding skills. Let's take a look.
Wang Liansheng: Transforming Welding Artwork Into A Transformer!
Wang Liansheng welded a 16-foot-tall Transformer for his son. More specifically, this Transformer is the much-loved Bumblebee character.
He began the huge undertaking in August of 2014, collecting discarded car parts from salvage yards to construct his extreme welding project.
Liansheng worked as a welder in a shipyard for a decade which equipped him with the skills for the project, but nothing prepared him for what would be necessary to build the large robot after taking his son to see the movie and he fell in love with it. He took on the project one step at a time, with little planning beforehand.
He doesn't plan to leave Bumblebee lonely, however. He already has plans to build an Optimus Prime to accompany him.

Kevin Stone: Creating Extreme Welding Art with Natural Talent!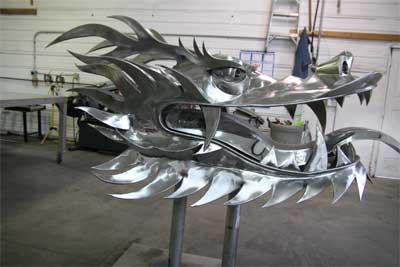 He was a full-time welder until 2005, when Kevin Stone finally wanted to leave behind the industrial welding career he had worked in for years and create a more artistic career for himself.
Quoted as saying, "My objective [is to create] shock and awe artwork," he has certainly achieved his goal. He's also not the only one in his family to show artistic talent when he first started drawing cartoon characters as well as fantasy art.
Once he was comfortable with drawing, he decided to take his artwork to a whole new level using 304 stainless steel and a TIG welder.
Gargoyles, dragons, eagles… he creates whatever strikes his imagination. Eagles, however, hold a special place in his heart as he feels they inspire him spiritually as well as artistically.

A Bicycle With Car Wheels?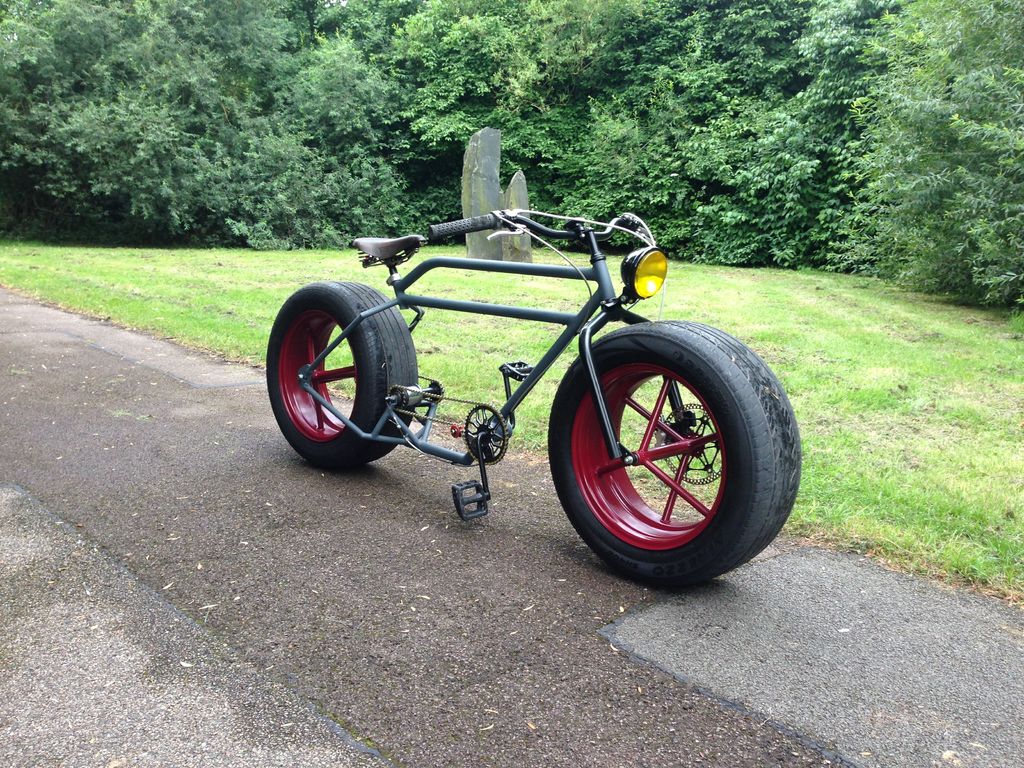 When beginning welders are searching for extreme welding projects to hone their skills, many start off with the bicycle that utilizes car-sized tires. It is something achievable but still extreme and something that every welder can customize to their own designs.

This very large bicycle requires strong welds, a sturdy design, and you also need to make it functional to call the project complete.
If you are going to weld something extreme, why not have a little fun with it in the process, making something unique but also useful even if not efficient? Besides, your neighbors have probably not seen a bike like this cruising down the street.

Taking Extreme Welding to a New Size!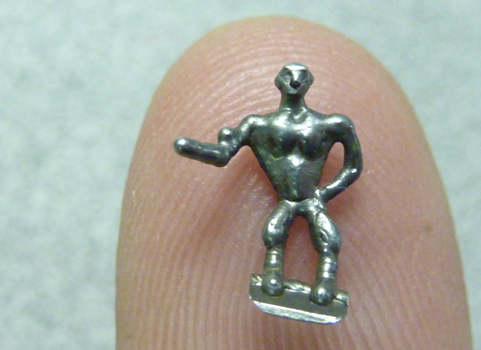 Some extreme welding projects don't have to be large to make a big impression. In fact, Scott Malkasian makes his statement with some of the smallest welding artwork many have ever seen.
Through a series of fateful events, Malkasian met a microwelder while working for his father's shop in Boston just after high school. Eventually, he opened his own shop called Micro Arc Welding.
While he still performs the day to day work of repairing items that are sometimes no bigger than his fingernail and have tolerances that are microscopic, he also spends time to use his microwelding skills for a bit of artwork.
When he first started microwelding, Malkasian didn't even have the proper equipment, but he learned to adapt to be able to complete both his work and fan the sparks of his creativity.

Creating Beauty Even as a Student!
Not all welding artists have been honing their skills for years. In fact, liddlenomnom's senior project while attending Northern Michigan University shows off skills that could rival those of seasoned welding veterans.
The life-sized peacock she designed and welded herself took over 120 to create but only $50 in actual material. The pedestal is specifically made to support the astronomical weight of the finished piece.
The Department of Exceptional Upcycling is hoping to one day display this prime example of extreme welding projects as it was created using spoons, a gravy boat, and even a vegetable steamer, among other things.

Extreme welding projects don't have to be big, but you never know. They don't have to be built by welders who have been at it for decades, but they can be.
You never know what to expect when it comes to welders and what they can accomplish with basic materials, sometimes even found materials, and a bit of time to be creative with their imagination and inspiration.