10 Aluminum Welding Projects and Ideas!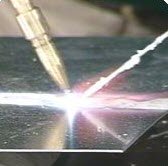 The following aluminum welding projects were researched by myself because I wanted to build something that I can use, and I wanted to work more with aluminum.
I would like your feedback, ideas, and project results. So if you don't mind, after you read this article, can you post something and tell me what you worked on? Pictures would be great. There's an area below this article for you to write and post pictures about your project. Thanks!

Aluminum ATV Cargo Trailer: This trailer was created by David Wightman's students in the aluminum fabircation and welding class in Galena Alaska. Students use MIG and TIG to weld up the year long final project. Students are grades 9-12 high school.

ATV Trailer By The Students In Galena Alaska:

ATV Ramp:
This is a cheap harbor freight ATV ramp that has a very simple design that you can model. 6061 aluminum is probably your best option.

Motorcycle Ramp:

This atv or motorcycle ramp is made of steel but you can use the very simple design as a model for an aluminum version. I would use 6061 aluminum. This guy used scrap metal around his home.

Cargo Carrier:

This is another aluminum Harbor Freight cargo carrier that you can model. Or you can model the one that our subscriber Joe Grisafi made below it. His is made of steel but you can use aluminum (but you'll need more support in my opinion).

Mountain Bike. I Like This Aluminum Welding Project Very Much:
This mountain bike frame is not aluminum but the jig he built this frame on is a homemade aluminum build. I am inspired to build a frame like this.

Computer Case:

If you are a geek or you know one this might be a cool aluminum welding project for you. You can read more about the details here.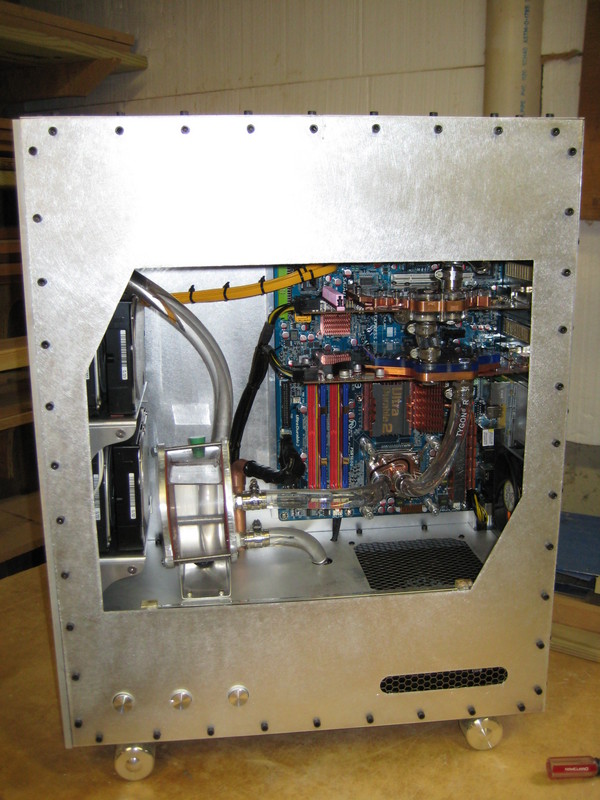 Build A Boat or Canoe!

This is the bow of a jet boat that you can build in kit form from ReelJet. It's a pretty big and challenging project but it gives you an idea of what you can create. You might want to start with a smaller simpler design. Maybe a flat bottom.

Aluminum Tool Box:

A tool box is a simple aluminum welding project, and a handy project at that. It would be a good first project to develop your skills. The tool box on the left is a no weld box that you can get the plans for here. However, you can easily weld the joints rather than use rivets unless that is something you want to do. The tool box on the right is a design that we have here. The plans are for a steel tool box but you can use aluminum as well.

Truck Tool Bed Project:

This tool box is for a Toyota Tundra, and I like the simple design. You can read about this guys tool box aluminum welding project here.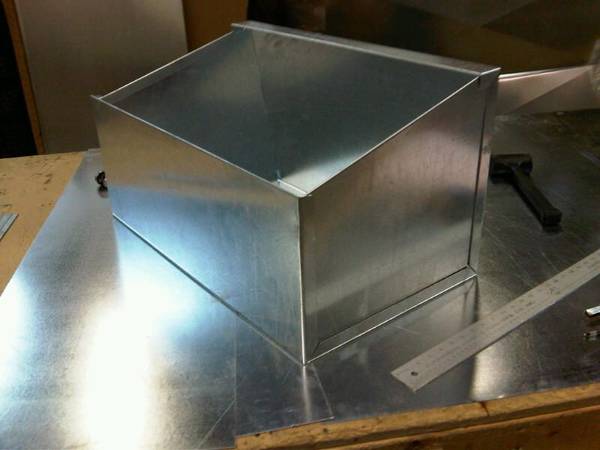 Hunting Stand:

If it's hunting season then you know you need a tree stand. So why not build one? This guy used an aluminum ladder, but you could build that part yourself.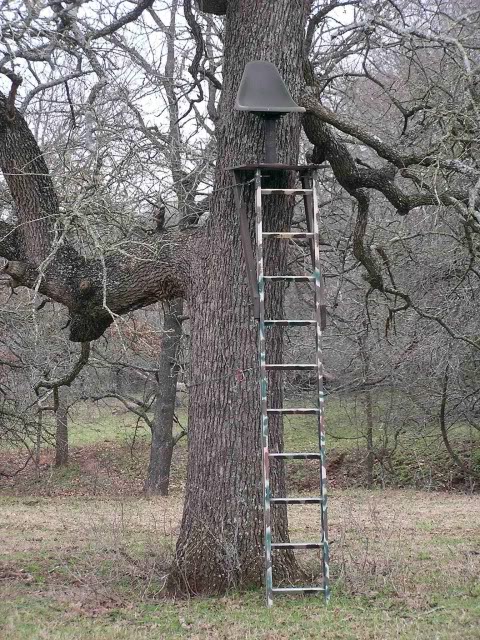 What Aluminum Project Have You Worked On?
Are you working on an aluminum project? Do you have an idea you want to share and get feedback on? Share it!
What Other Welders and Metalworkers Have Said
Click below to see contributions from other welders and metalworkers to this page...

Boat Arch

I used aluminum tube and plate to fabricate this boat arch. It's used to hold fishing poles, a net, and the radar. I tig welded it.