Arc Welding 1 DVD.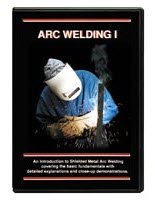 The winning formula behind the success of any welding process is the execution of one bead at a time. 
It does not matter what or how large your project may be, it's the how well you execute one bead at a time. This is what separates the men from the boys. 

The DVD, Arc Welding 1, covers such diverse topics such as welding machines, polarity, AC/DC, electrode holders, welding leads, and filter lenses and also, the classification and the demonstration of the various uses of the fuel rods is given in full.


The fundamentals are explained in depth and in a consummate manner.
The videos for starting the arc, arc gap, arc force, rod angles, travel speed, rod movement, and setting the amperage are done up close up for greater clarity which is hard to achieve in video but it was done with great success in this DVD.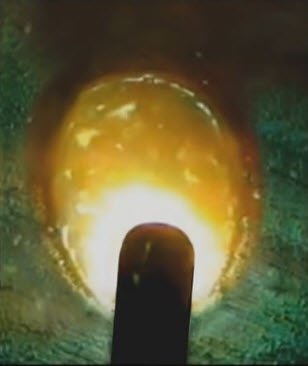 The modern technology of slowing down motion is used to explain things in simple language.
You can work out between the nuances of the various types welding and how to operate the various tools that go into the process.

---

The demonstrations of the flat, vertical, horizontal, and overhead welding positions with the use of E6010/E6011, E6013 & E7018 welding rods were filmed in in extreme close up conditions which yield excellent detail and clarity.
This is a video that is suitable for beginners as well as intermediate users.
DVD Length: 44 minutes.

---
You may want to get Arc Welding 2 with this DVD.